Profile

A Descent Into Madness
Gamer Girls and Magic Cards
Free Account
Created on 2012-11-02 02:12:53 (#1797013), last updated 2012-11-12 (253 weeks ago)
5,561 comments received, 0 comments posted
733 Journal Entries, 9 Tags, 0 Memories, 1 Icon

About

Mini Bio
♥ I have two kitties named Sorin, Lord of Innistrad and Ajani Gucci Goldmane, and they're my babies, even if they drive me insane.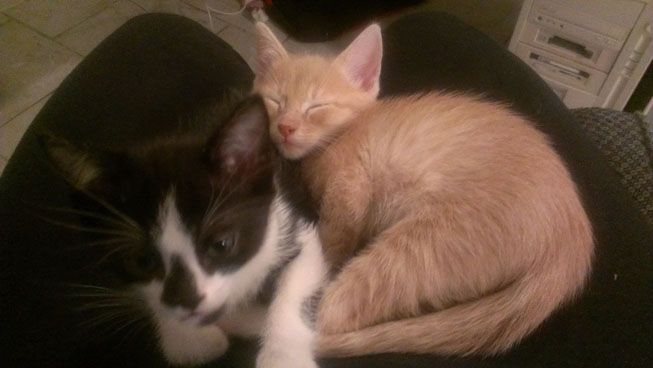 ♥ I moved to Houston, Texas over the summer, and I think I'll be forever adjusting to this awful hot weather... IT'S NOT SUPPOSED TO BE FRAKKIN 90 DEGREES IN OCTOBER!
♥ I play Magic the Gathering, which is something I never thought I'd ever do, and I've even gotten decent at it.
♥ I'm very nerdy.
♥ I have awful insomnia, and am forever looking for ways to cope with that.
♥ I LOVE LOVE LOVE GOING TO CONCERTS
♥ I love to read and write, and I love photography, all of these hobbies are hobbies I wish I had more time for :-/ but alas the real world sucks!

Connect
1984
, 69 eyes. abney park,
a song of fire and ice
,
alice in chains
,
alice in wonderland
,
andromeda strain
,
battlestar galatica
,
big bang theory
,
board games
,
bondage
,
breaking benjamin
,
bush
,
catcher in the rye
,
coffee
,
concerts
,
cradle of filth
,
doctor who
, drafting magic cards,
dungeons and dragons
,
eureka
,
evanescence
,
fleetwood mac
,
foo fighters
,
game of thrones
,
glee
,
harry potter
,
heroes
,
hiking
,
him
,
house
,
hunger games
,
incubus
,
iron maiden
,
jesus christ superstar
,
kittens
,
lost
,
magic the gathering
,
marilyn manson
,
nightmare before christmas
,
nightwish
,
nine inch nails
,
nirvana
,
of mice and men
,
once upon a time
, operation mindcrime,
percy jackson and the olympians
,
photography
,
pink floyd
,
playing video games
,
queensryche
,
radiohead
,
rammstein
,
reading
,
rob zombie
,
sex
,
smashing pumpkins
,
soundgarden
,
stargate
,
stone temple pilots
,
the doors
,
the dresden files
,
the rasmus
,
tool
,
torchwood
,
type o negative
,
warehouse 13
,
weezer

People
[View Entries]

Communities
[View entries]

Feeds
[View Entries]

Subscriptions (0)

Linking
To link to this user, copy this code:
On Dreamwidth:
Elsewhere: